With over 50% of eCommerce transactions happening via mobile, it's not a surprise that Shopify mobile speed plays such an important role in the success of your Shopify store.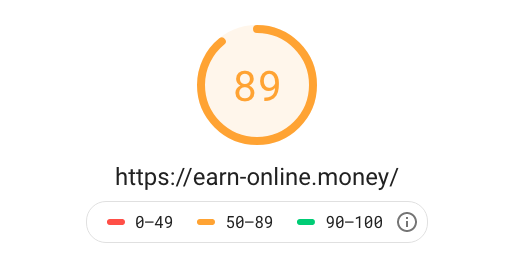 Experienced Shopify Plus developers can fix load time issues for you, but you can also do some simpler fixes yourself.
Shopify Mobile Speed Importance
Why is Shopify mobile speed so important? It is a crucial factor for search engine optimisation (SEO) and determines how well you rank on search engines. Besides, it's important for your customers too: the longer it takes for your site to load, the higher the bounce rate.
If you don't improve your Shopify mobile speed, you'll likely miss out on opportunities to convert your customers leaving them with a bad experience.
How to Improve Shopify Mobile Speeds
Shopify developers are well aware of the importance of mobile page loading times for both search engines and the overall user experience. Here are the most common ways to improve loading times and speeds on mobile devices:
Compress large images
Large image sizes are the most common culprit for Shopify mobile speed issues, so make sure all your images are optimised. You can compress large images; just make sure that their quality remains good. If you have already uploaded images to your store but they are too big, you can still resize them with apps like Image Optimizer from the Shopify app store.
Ditch sliders and use hero images
Sliders typically have four to six high-quality images, which means longer load times. Statistics have also shown that users rarely click on them, so it might be a good idea to switch to hero images.
A hero image is one large, high-quality image with a clear call-to-action button and interesting copy. While you have the option to rotate hero images like sliders, Shopify developers and UX experts advise against it because it's distracting and hurts the UX.
Switch to persisted cookies
Shopify developers can increase speed on mobile versions of your Shopify store by setting up persisted cookies for your site. Such cookies store user preferences, settings, and information for subsequent visits and thereby reduce Shopify mobile speed loading time for future launches.
Limit the number of apps installed on your store
Shopify apps broaden the functionality of your Shopify store, but too many apps will slow you down. If you have over 20 apps, even if you are not using some of them, all of their code will be rendered. Reduce load times by removing all apps that you are not using.
Clean your code
Poorly coded CSS, JavaScript, or HTML has a big impact on loading times, so make sure you clean up your code as much as possible. If you aren't big on code, employ Shopify Plus developers who are licensed Shopify partners to do that for you.
Conduct regular testing and optimisation
You can use tools such as PageSpeed Insights by Google to determine how your mobile website is performing. Aside from performance stats, the tool will identify current issues that are slowing down your page and offer solutions for it.
Google also has the Test My Site tool that will take a few minutes to analyse the site, and you can get a free report with all the details on your site's performance. One thing that's awesome about this tool is that it will tell you the approximate visitor loss due to load times.
Shopify developers also use GTMetrix. It combines Page Insights with Yslow (from Yahoo!) and rates your website from A to F. It will give you a detailed report along with recommendations on how to improve loading speeds.
Page loading speeds can make or break your business. To make sure your website performs well on mobile and web browsers, use free website performance tools and employ certified Shopify Plus developers to take care of your code and other technical details.